Fugly C.R.A.P.

™




Completely Random Amazing Prizes

™




---for---


July 14, 2006

Jeff
C.R.A.P.™ Stats:

Congratulations to Jay, from Steamboat Springs, CO.

(If/when Jay sends us a photo we will post it here)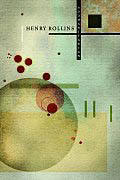 This is our first set of decnt prizes in our new and improved Completely Random Amazing Prizes contest.

The orignal rules are back and so there is nothing at all you need to do to win things, other than enjoy the site. Are any given moment you can be transported to a page that will explain that you're the big winnarr and also tell you what you need to do to claim your prize.

Since we had the chance to ask Henry Rollins a few questions, we have some leftover prizes from that to get started.

Roomanitarian, by Henry Rollins. (Yeah, it's a book so you can practice your reading.) Check out the details on Amazon here.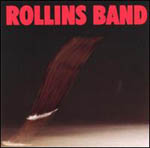 Rollins Band Weight. You can also check out the details on this DVD here .

So there you go. Two pretty decent prizes and all you have to do to win them is.. well, not a damn thing. Go about your business and brows Fugly and keep in mind that at any random time you could win one of these.