Fugly C.R.A.P.

™




Completely Random Amazing Prizes

™




---for---


DECEMBER 20, 2004

Jeff
DON AND MIKE.
THE REASON FOR THE SEASON.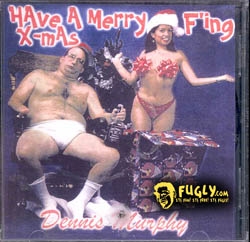 Dennis Murphy single handedly turns Christmas music on it's ear. I don't even know how to adequately describe this. Picture a stroked out amputee singing Christmas carols. Add alcohol and stir.

This is totally disgusting. Have a Merry F'ing Christmas.


Remember the C.R.A.P.™ rules, and good luck!



C.R.A.P.™ Stats:
We inserted the links on Monday 12/20/2004 at 12:00 PM

Congratulations to:

Tomer Resheff, from Tel Aviv Israel.