Fugly C.R.A.P.

™




Completely Random Amazing Prizes

™




---for---


DECEMBER 16, 2004

Jeff
A BIG, "B" RATED MEOW!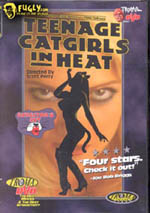 Listen to what some people had to say about this piece of C.R.A.P.™

On the plus side this film has lots of topless girls. That is about the only good thing about it though. The movie itself is pretty boring. There is no gore or anything. Parts of tis film are kind of funny but for the most part it is really boring.

The story's kinda hard to follow in the beginning, but it comes around. Obviously this is a B movie so there are no big names and the acting isn't great. Plus the story is so convaluted with T&A that I found myself wondering how they could work so much into the script.

Hard to beat those rave reviews.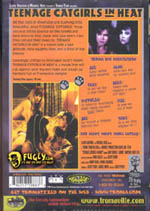 YOU MUST BE OVER 21 TO WIN THIS PRIZE.

NO EXCEPTIONS.


Remember the C.R.A.P.™ rules, and good luck!

Didn't win? you can always buy one of your own here.

C.R.A.P.™ Stats:
We inserted the links on Monday 12/16/2004 at 12:00 PM

Congratulations to:

Oliver Jarvis
Waiting for him to reply so we can ship it...