Fugly C.R.A.P.

™




Completely Random Amazing Prizes

™




---for---


DECEMBER 14, 2004

Jeff
SHE'S A MANIAC, MANIAC ON THE FLOOR.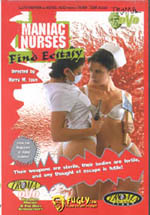 In this long-awaited unofficial sequel to Troma's controversial classic Bloodsucking Freaks, hot babes with killer instincts shoot, maim and slaughter their way through all men that cross their path. Their weapons are sterile, their bodies are fertile, and any thought of escape is futile! In a remote fortress, a sinister sorority of surgically skilled sisters lie in wait of their next victim. They control a bevy of caged women who have been brain washed and sponge-bathed to become the worlds most anatomically awesome surgeons. This fully-loaded DVD will make gals stand up and cheer while the men recoil in fear as the beautiful maniac nurses make you drool then die.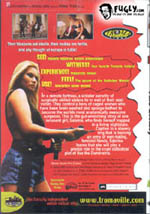 YOU MUST BE OVER 21 TO WIN THIS PRIZE.

NO EXCEPTIONS.


Remember the C.R.A.P.™ rules, and good luck!

Didn't win? you can always buy one of your own here.

C.R.A.P.™ Stats:
We inserted the links on Monday 12/14/2004 at 12:00 PM

Congratulations to:
Tristan Livingston, from
Oaklahoma City, Oaklahoma.