Fugly C.R.A.P.

™




Completely Random Amazing Prizes

™




---for---


DECEMBER 12, 2004

Jeff
HOLDEN MAGROIN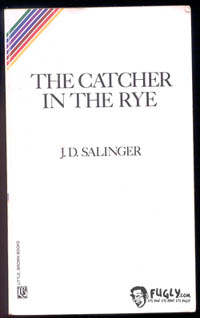 We have.. jeeze. What? 100 copies of this book? Martin feels compelled to purchase one every time he goes anywhere near a book store. I don't really know why. It's kind of spooky if you ask me.

I found this copy between the cushions of the couch. Martin was out there the other night, listening to classical music, drunk, cleaning his guns and crying so it must be one of his.

Seriously, maybe I should call some one about this.

Remember the C.R.A.P.™ rules, and good luck!

Didn't win? you can always buy one of your own here.

C.R.A.P.™ Stats:
We inserted the links on Monday 12/12/2004 at 12:00 PM

Congratulations to:

Doyle Higgins, from
Thompson Station, TN.