C.R.A.P.™ Stats:

Congratulations to John Ross, of Laurel MD!
(Winnarr photo coming soon.)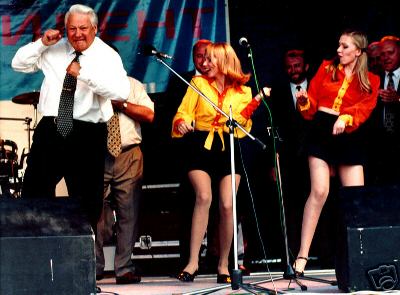 And now for something really tasteless.

What better way to show your respect and admiration for the memory of the first president of the Russian Federation, Boris Nikolayevich Yeltsin than with this kitschy, cheese ball refrigerator magnet, depicting the recently deceased leader dancing on a stage like a mental patient with two Russian women.

I have no excuse for this, other than all the potato vodka I drank for breakfast.

Don't know how to play with our C.R.A.P.™? Well FEAR NOT! Just click on the C.R.A.P.™ Rules and Frequently Asked Questions to learn how easy it is for you to WIN WIN WIN!!