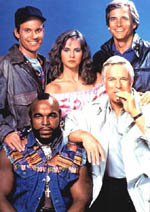 It's October 17th here in the land of Fugly and when I woke up behind some trash cans this morning, there was just something different about the day. Something strangely familiar.

Partly it was the feel of the crunching, rustling leaves as I struggled to gain my balance and there was a certain briskness to the air that is just unmistakable.

Then there were those all too familiar smells.

You know the ones I'm talking about. Partly pungent and old, yet with a sweet crispness to them in the yet to be accustomed to morning chill.

I had felt it before and it could only be one thing.

I didn't have any pants on.

Again.

So anyway. While I was running pants-less through the streets of Baltimore this morning, desperately trying to remember where I left the car before some cop saw me, it hit me.

It's almost Fall!

I have a leaky roof and water has been pouring into my basement for a week.

I'm not joking.

I work in the basement of this rented house and there is a hole in the roof or something so I sit here, typing this to you with my feet planted firmly on the floor in about a half inch of water.

I have no idea how things haven't been shorted out but some how the entire operation is functioning.

Anyway, it's almost Fall. It's almost Fall, it's cold, it's wet, and it's Monday.

All that can only add up to one thing. A giant heaping pile of C.R.A.P.™!

That's right folks. Things are getting' a might soggy in the Fugly offices so there is nothing else better we can think of to do than to give it all away!

Like a good friend of mine used to always say, "I pity the fool who goes out tryin' a' take over da world, then runs home cryin' to his momma!"

I tell you what. I get a little choked up just thinking of that great man because, honestly, I can't think of a better way to say it than that.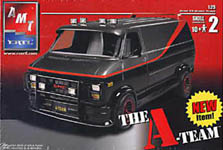 This week's piece of C.R.A.P.™ is an awesome, genuine original, AMT ERTL 1/25 Scale Model of the original A-team Van!
Seriously. It's really "Neat".
Don't believe me? Well check out what these nerds had to say about it:
You know the rules. You know how to play.
So good night, and good luck.