Fugly C.R.A.P.

™




Completely Random Amazing Prizes

™




---for---


JULY 31, 2004

Martin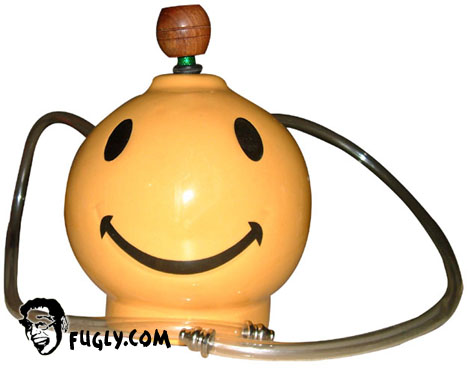 HAVE A NICE DAY, STONER.
What more could some dirty hippie want than a Hookah, shaped like a Happy Face?

Maybe a job? A shower? A new pair of Birkenstocks or a five-gallon drum of Patchouli oil?

Hell no!

This is it!

If any piece of C.R.A.P.™ that we've ever given away was more deserving of a hint, I can think of one. Maybe this one ...or this one, but other those, that's it. The person who wins this is really going to need some help so here it is:The winning link to this piece of C.R.A.P.™ is located IN THE C.R.A.P.™ section durng the year 2001! Good luck!
C.R.A.P.™ Stats:
We inserted the link HERE on Saturday 07/31/2004 at 07:00 PM EST
We received the winning confirmation number Sunday 08/01/2004 at 04:30AM EST
Congratulatins to:



Tina Chong of Portland Oregon.