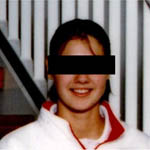 Some people never learn.
Over a year ago, we had an encounter with Victim 17. Her real name is Jill but we have to call her Victim X, number 17 so she can't sue us…
Not only did we get Jill again, nearly 18 months later, we got her with almost the exact same gag.
Johnny Cheesedog is actually one of us here at Fugly and
Dumbass Jill is.. well she's still dumbass Jill.