Fugly C.R.A.P.

™


Completely Random
Amazing Prize

™



----------For

----------


Wednesday
December 4, 2002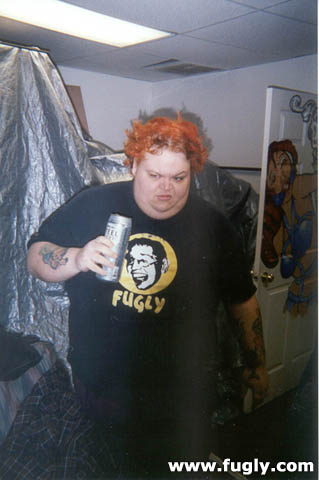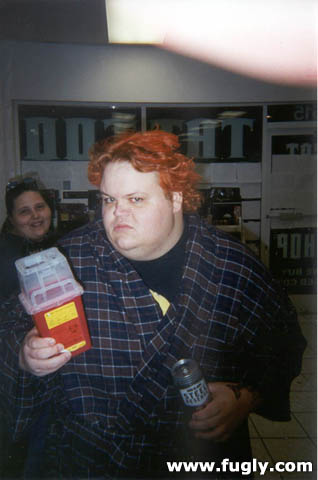 Win a date with the most recent Guinness World Record holder, Dwaine!

Oh yeah. That's right, ladies. Here is your big chance to win a date with the biggest hunk of man south of the Mason Dixon line.

Dwaine has agreed to bring along his 1000 piercing needles as a bonus priize. He has assured us that, "if you were to boil the meat out of them, you'd have about enough for a good sized hamburger..."

As you can see, Dwaine is no stranger to the ways of the female heart and he is sure to sweep you off of your feet. (read: drug, rape and kill).

You must be at least 13 to win this prize and agree to our standard Fugly Waiver.
C.R.A.P.™ Stats:
We inserted the link Wednesday 12/03/2002 at 09:00 AM EST


Congratulatins to:

NO WINNER YET. KEEP LOOKING!