Fugly C.R.A.P.

™


Completely Random
Amazing Prize

™



----------For

----------


Friday
September 7, 2001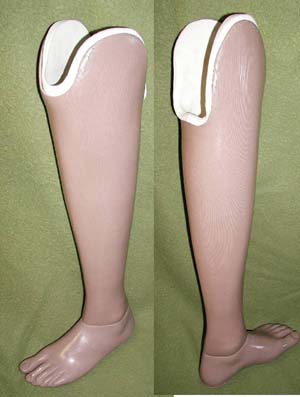 This is a prosthetic leg. It looks to be in new condition. It is 24" high. The calf is 15" in diameter. The foot is made of a rubber material and is 10 1/2" long.

Dwaine brought this home with him last night and claims he has a matching one that he's made into a bong.
C.R.A.P.™ Stats:
We inserted the link Friday 9/7/2001 at 2:00 PM EST
We received the winning number Friday, September 14 2001.

Congratulatins to:
Aaron Landau, of New York, NY.