Fugly C.R.A.P.

™


Completely Random
Amazing Prize

™



----------For

----------


Friday
May 11, 2001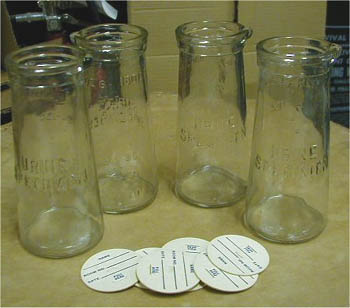 Four urine specimine bottles, WITH caps. Used.
Harlan started talking about opening a lemonade stand and we wanted to get these out of the house.
C.R.A.P.™ Stats:
We inserted the link HERE Wednesday 5/11/2001 at 1:30 PM EST
We never received the winning number. NO WINNER.

Congratulatins to:
No winnarr yet! The winning link is still out there!