Fugly C.R.A.P.

™


Completely Random
Amazing Prize

™



----------For

----------


Monday
April 30, 2001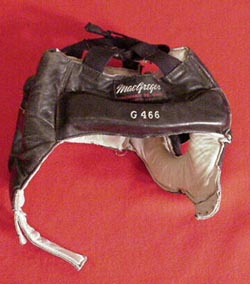 This is what Harlan calls his "soft hat for sleeping in". It's really boxing headgear so he doesn't smash his skull open while he flails around in his sleep. The chinstrap is almost completely chewed off.
C.R.A.P.™ Stats:
We inserted the link HERE Monday 4/30/2001 at 6:30 PM EST
We received the winning confirmation number, Tuesday 5/1/2001 at 5:30 PM EST
Congratulatins to:
Paula Cooper, of Detroit MI.