Fugly C.R.A.P.

™


Completely Random
Amazing Prize

™



----------For

----------


Tuesday
April 17, 2001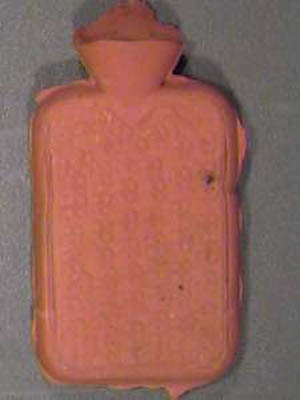 This is Martha Felcher's hot-water bottle. She uses it to ease the pain of a large goiter that grows under her left arm. There is a clump of white anti-persperant on it, with a few curly hairs form Martha's underarm in it.

Curiously, the inside of the bottle smells like bourbon.
C.R.A.P.™ Stats:
We inserted the link HERE Monday 4/17/2001 at 9:30 PM EST
We received the winning confirmation number Thursday, 4/19/2001 at 11:45PM EST
Congratulatins to:
Brent Stock, from Easton Maryland!