C.R.A.P.™ Stats:
We inserted the link
HERE
Friday 3/16/2001 at 6:00 PM EST
We received the winning confirmation number Monday, 3/19/2001 at 7:22 PM EST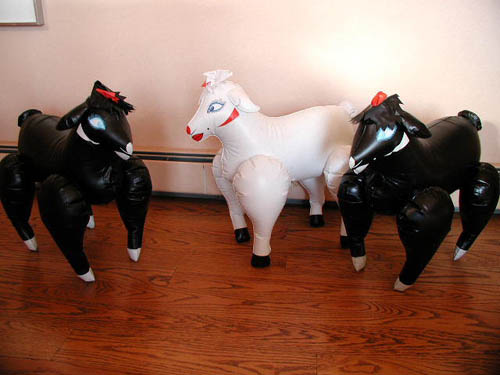 I found these in Harlan's closet. Man, I'm a little worried. I thought that the
Human blow up love dolls
were weird, but "Love-Ewes"? Give me a break. These were brand new too. There were about 10 empty
Love-Ewe boxes
in the same duffel bag where I found these. I can only imagine what happened to them.
Congratulatins to:
Robert Wilson, of Laurel Maryland