C.R.A.P.™ Stats:
We inserted the link
HERE
Wednesday 3/14/2001 at 12:00 PM EST
We received teh winning confirmation number Friday, 3/16/2001 at 5:30 PM EST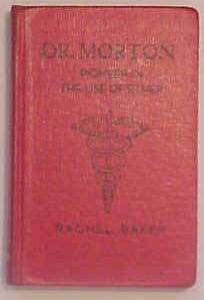 This is a book titled, "
Dr. Morton Pioneer in the Use of Ether"
, by Rachel Baker.
It belongs to Martin. Go figure.
Congratulatins to:
Dwaine Parker of Raleigh, NC.