Fugly C.R.A.P.

™


Completely Random
Amazing Prize

™



----------For

----------


Wednesday
March 7, 2001
C.R.A.P.™ Stats:
We inserted the link
HERE
Wednesday 3/7/2001 at 6:30 PM EST
We received the winning confirmation number Tuesday, 3/13/2001 at 11:45PM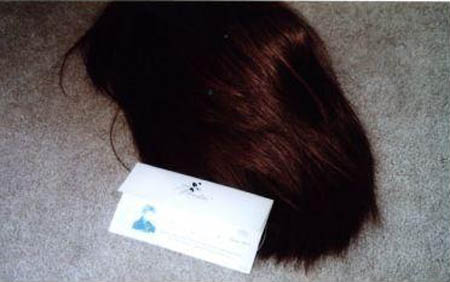 This wig belongs to Mrs. Martha Felcher of Fulton Maryland.

It looks a lot like Raquel Welch.

If you live in Fulton, Maryland and you've seen a woman who looks like Raquel Welch, it wasn't really Raquel Welch. It was just Martha Felcher in her Raquel Welch wig.
Congratulatins to:
Bruce Miller of Greenville, South Carolina.