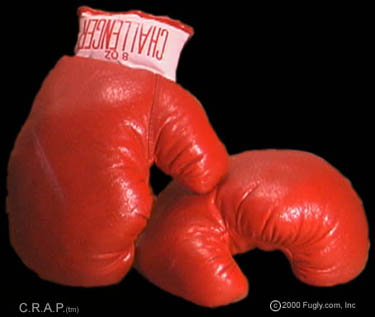 These are the actual boxing gloves that Martin used as a child to
beat the hell out of Harlan and are part ow what made him the retard that he is today.
C.R.A.P(tm) Stats:
We inserted the link Thursday 10/12/2000 12:30 PM EST
We received the winning number on 10/20/2000 at 8:40 PM EST


Winner Jess Stuart
from St. Louis MO.

Winnarr Photo coming soon.