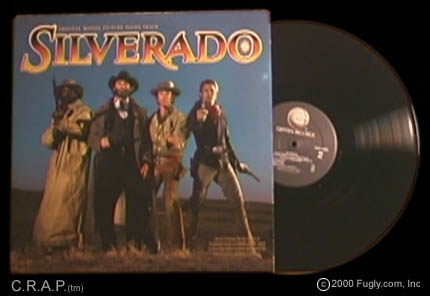 The walls are paper thin heres so I have to listen to this every night because Martha plays it while she's falling asleep. She says that's the only think that calms her down. Either that or smoking a ham, and she just can't risk doing that in bed anymore.


C.R.A.P(tm) Stats:
We inserted the link at Thursday 09/28/2000 03:30 PM EST
We received the winning number Sat 09/30/2000 06:41 PM


Congratulations to:
Fabio Artigas from Curtiba-Pr Brasil
(Great. This is going to cost an arm and a leg to ship)

Winnarr Photo Coming Soon!