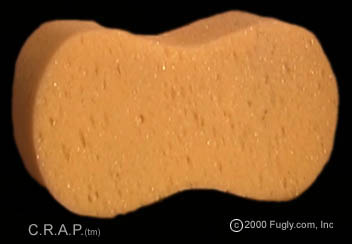 Harlan's mom's loofa. This rock hard sponge was used to scrub the dead skin
and Eczema that covers her enormous body. Mmmmm. It smells good too.
C.R.A.P(tm) Stats:
We inserted the link HERE at Tue 09/05/2000 11:30 AM EST
We received the winning number Wed 09/06/2000 10:55 AM



Winnarr's photo coming soon!