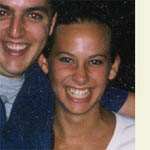 This is almost too easy, and it works every time we do it. All you do is go into some religious chat room, preferable Christian Teen Chat, and say, "I don't think that Jesus loves me anymore...".

It will never take more than 10 seconds before 15 different people are PMing the hell out of you, trying to get you back on the path of riotousness.
Evil_Sarah_Bitch is one of us here at Fugly.

The innocent victim in all of this is bitchin_christian.
HERE's what happened